This page features the Michelotti-designed small to mid size sedan range. This range really only manifested itself in Australia in very limited numbers, mostly as the Dolomite and Dolomite Sprint models.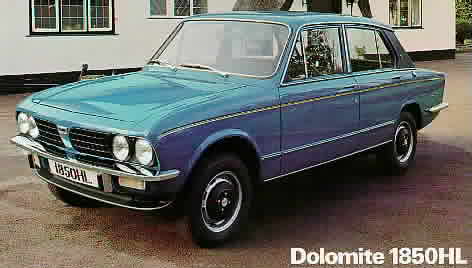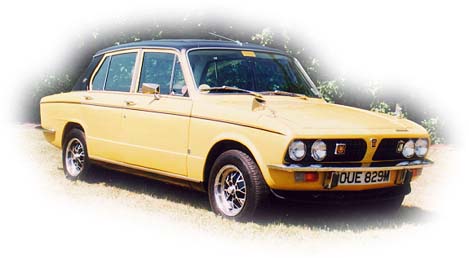 The small to mid size sedan range designed by the great Giovani Michelotti bears a strong family resemblance to the 2000 and 2500 Triumph saloons, which is not surprising given that they are also fine examples of his design genius. What is surprising, however, is the wide range of mechanical specification and configuration that was to be used by Triumph in the 15 years that the model range spanned. This is possibly indicative of the extent of marketing uncertainty that existed within Triumph during the era and their search to find a winning formula to capture elusive market share from the Riley, Wolseley, MG and Vanden Plas saloon offerings.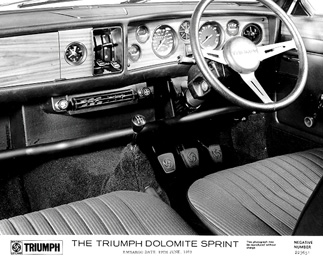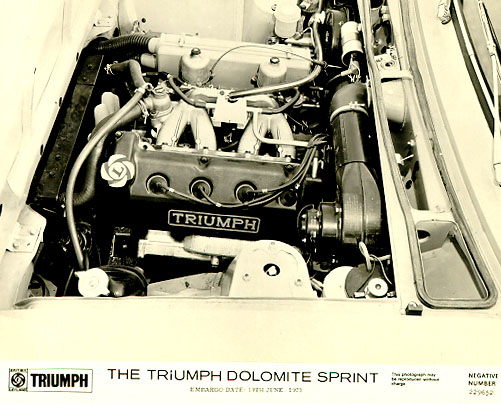 The range was originally introduced in 1965 in the guise of the FWD Triumph 1300 and intended as a replacement for the ageing Herald. In June 1973 when the Dolomite Sprint was announced, production levels saw 600 Dolomites, off the line each week, compared with 350 of the less expensive Toledos and other variants. Sprint production levels were aimed at 250 per week.
The Dolomite was compact overall, had a practical 4 door body, was comfortable and well appointed. It was endowed with useful performance by reason of its power to weight ratio and could produce, when necessary, economical running if driven carefully. The Dolomite's appeal to a wide span of users was obvious. A total of 22,941 Sprints were produced. The Sprint was successfully campaigned in motorsport throughout the 1970's Significant results include 1975 British Touring Car Championship (Andy Rouse) and 10th outright at Bathurst in 1975.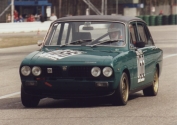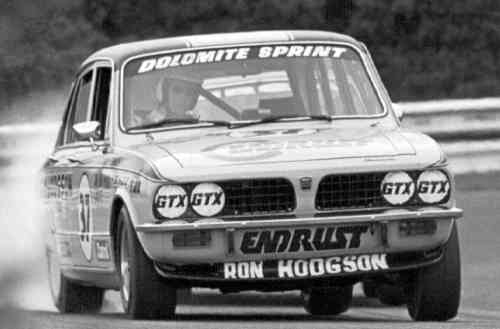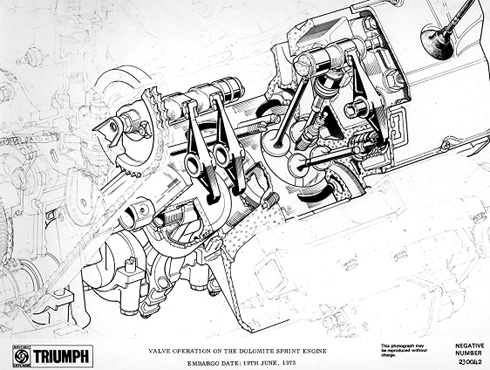 The famous 45 slant in-line 4, OHC engine, which saw itself utilised in the Dolomite 1850 and Sprint, was originally developed at Triumph's Fletchamstead North design and engineering facility to satisfy an outside contract for SAAB use in its 99 saloon. In order to save costs, the bore size was increased to a swept volume of 1850 and the 1500 FWD shell modified to accommodate rear wheel drive. Badged Dolomite, after the pre war sporting Triumph, the model gained immediate acceptance. A further increase in bore size to a swept volume of 1998cc, coupled with a 16 valve single OHC head gave birth the to 'fire breathing' 127 BHP Dolomite Sprint engine, which was originally intended for the 2 door Toledo body.
A model outline is set out below. Rather than being an exhaustive list of each model's features, this list is intended to be indicative only giving a 'flavour' of the car rather than specific detail.
Model
Launched
Capacity
Valves
BHP
Drive
Comments
1300
1965 - 70
1300cc
8
61
FWD

Trans under engine
Twin SU's
Up market interior
Herald Replacement

1300 TC
1967
1300cc
8
75
FWD

Upgrade model
Spitfire Engine
Brake Servo added

1500
1969 - 73
1500cc
8
61
FWD

Modified nose
Altered rear suspension

Toledo
1970
1300cc &
1500cc
8
61
RWD

Same body as 1500
only 1500cc engined Toledos were export

1500TC
1973
1500cc
8
64
RWD

Same spec as 1500 but with RWD

Dolomite
850 (HL)
1972 - 80
1850cc
8 OHC
91
RWD

Name after pre war sports Triumph
Slant 4 engine developed by Triumph for SAAB
Optional elect O/D
Quad headlights
Twin 1.5 SUs

Dolomite
Sprint
1973 - 80
1998
16 OHC
127
RWD

Chassis and drive train modified to suit increased power
O/D gearbox standard
LSD option
Alloy wheels standard

Dolomite
300
1976 - 80
1300
8
61
RWD

Essentially Toledo in upgraded body style

Dolomite
500 (HL)
1977 - 80
1500
8
64
RWD

1300 with larger engine
Upgraded instrumentation
Quad headlights

Panther
Rio
Unknown
1998
16 OHC
127
RWD

Luxury version of the Dolomite Sprint
Leather Trim
Electric windows
Power Steering
Only about 100 made
Very few survive
The range continued in production up until 1980. 1980 saw not only the demise of the Dolomite range, but sadly the Triumph marque itself..